What is the worst thing that could happen when you have a busy working schedule and on a diet?
Firstly, it is more likely you will not lose any weight, instead you will find yourself starving.
Secondly, you can get even more pounds if you cannot organize and balance your work responsibilities and your diet, mainly because you will find yourself hungry and you will satisfy the hunger with fast and junk food.
The problem can become even more significant if you have decided to lose weight in winter. In winter, many of us become less active and more in a mood for pleasure. You should not worry, because there is a solution for everything, and it is all about planning and organizing. One may say that organizing and planning are the biggest problems.
The discipline is the answer and once you see what you need to do, you will realize that it is even easier to lose weight with your busy schedule.
#1. Whichever diet you choose, you need to find the time for workout and that is the biggest challenge

Use those organizing skills you already have to organize your time for a workout. Whether on a diet or not, many of us stop exercising during cold winter months. The most common excuse is the cold weather, especially for those who have a habit of exercising in the morning.
Early morning walks or jogging is the easiest way to exercise, however, just because you cannot jog in the morning, it does not mean you cannot exercise in the morning. The truth is that the longer you postpone your exercising, the more excuse you will find to put it off.
Think about it this way: to do your job more efficiently and productively, you need to be more concentrated and alert at the job, and what is better than energizing your body and mind with a morning exercise.
And if you are not a morning person, you should try to become one. Instead of jogging, you can also try yoga in the morning or Five Tibetan Rites, and you will see that you are becoming even more efficient at your work.
If you still cannot organize your morning workout, do not forget you have a lunch break. A short walk after lunch is very beneficial for both your work and your diet plan. Remember that warming up is necessary in winter because cold weather can cause muscles to tighten and thus result in some serious injuries.
#2. If regular exercising is still not your choice opt for winter sports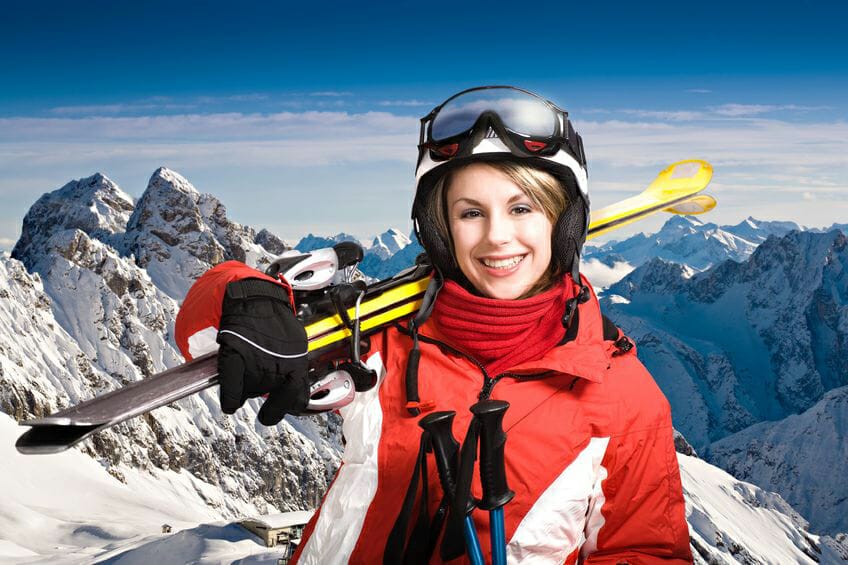 Winter sports can bring you more satisfaction than just regular, common exercising. Instead of troubling yourself with working out in the morning or during your lunch break, choose a winter sport you can enjoy 2 to 3 times a week. Ice skating, skiing or snowboard are great options, especially on weekends.
The best is that you can enjoy other peoples' company while exercising, and having even more fun.
#3. Find an exercising partner whose company you enjoy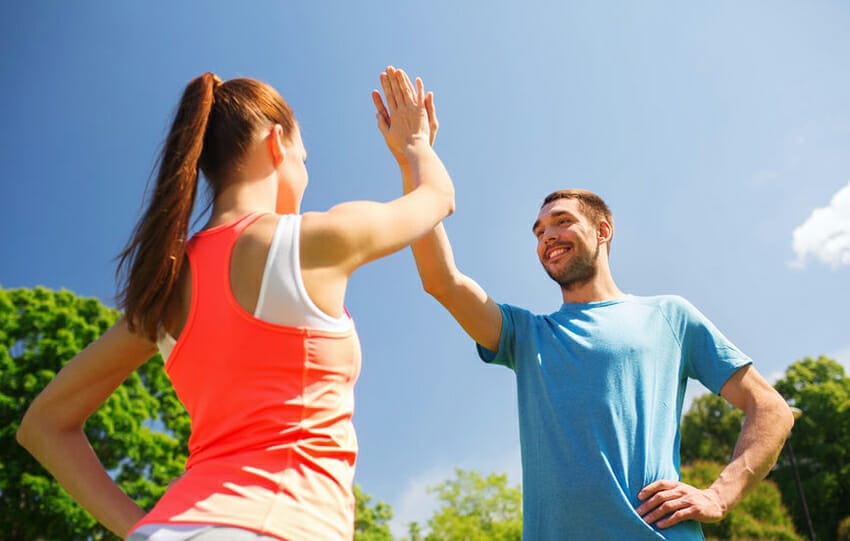 People do not like working out alone for numerous reasons, and those who have trouble to start working out at all should find a partner.
If you think you cannot force yourself to work out in the gym during lunch break, or to enjoy some of the winter sports, find someone who is more interesting in this activity and who has a passion for some of the winter sports.
Although working out with close friends is great, the truth is that you can easily find an excuse and skip the gym. Find someone you are close to and whose company you enjoy, but you cannot find an excuse that easily.
#4. Choose the diets that are time-saving and that include eating more smaller meals during the day

Leading a busy life that includes common daily stress can trigger an overproduction of the body's stress hormones, and prolonged stress can cause serious health problems – high blood pressure, decreased bone density, migraines and headaches, high blood sugar and much more.
Apart from exercising that can decrease the stress effects and its consequences, healthy high-nutrition diet is necessary to battle both your stressful life and your weight.
Choosing an appropriate diet that could speed up your metabolism while satisfying the levels of beneficial nutrients is mandatory for winter weight loss program. Your diet must include the following nutrients and food:
Vitamin A for immunity (carrots, red peppers, spinach)
Vitamin C for metabolism and cholesterol  (broccoli, citrus fruits, green leafy vegetables, tomatoes)
Vitamin E for the protection of the cell membranes (olives, sunflower and pumpkin seeds, avocados)
Vitamin B-complex for boosting the energy and metabolism (liver, egg yolks, whole grains )
Magnesium for blood sugar and energy (nuts, dried apricots, bananas)
Calcium to prevent fat absorption (salmon, yogurt, cheese, almonds and dried figs)
Iodine for thyroid function (seafood)
Chromium for blood sugar levels (mushrooms, beetroot, grapes, raisins)
When choosing a diet, make sure you choose the diet that would be easy to control. Brown bag lunches and healthy snacks during breaks should help you keep better track of a daily intake of the food. Also, you should be able to plan all your meals in advance to avoid temptation. Lastly, avoid sugar, refined and processed foods.
When on a diet you should not be obsessed with food preparation, grocery shopping, and calories. The best way to think about the diet is as changing your eating habits, which the diet is in fact. Set yourself a goal, and use something that will motivate you not to break any rules. Write down your experiences, and keep this paper somewhere you can easily see and be reminded of, on the fridge for instance.
Now you know what you need to do to maintain your weight or lose extra pounds, and you can enjoy the following holidays.
Reference:
Doepker, D. (2013). Weight Loss Motivation Hacks: 7 Psychological Tricks That Keep You Motivated to Lose Weight.
Fuhrman, J. (2011). Eat to Live: The Amazing Nutrient-Rich Program for Fast and Sustained Weight Loss. Little, Brown and Company
Hyland, L. (2013). Keeping it off: Healthy Plan for Weight Loss.

Images credit: 123RF Stock Photos

Last article update: 9/24/2019