Linda Ward
Project manager & main writer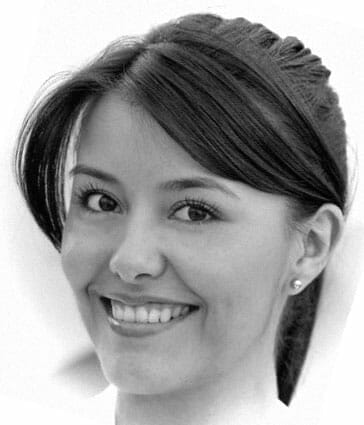 Hey! I'm Linda, a nurse and a (wannabe) writer. As an optimist and an altruist, I decided I wanted to help others make the most of their minds and bodies. Hopefully, I am doing the same for you.
With over a decade in the medical practice business and over five years of experience as a writer, I have helped multiple patients combat serious diseases and heal their bodies.
One of the most common questions I get asked is, "How did you get started writing about health?" The answer is: It came naturally to me.
Let's start at the beginning.
My story begins in the Napa County. Being a small town gal, I was always interested in cooking (and eating!) quality, traditional food. Napa is not just famous for its wine.
Ever since I can remember, I was told that food is a necessity, and can also serve as a cure. No wonder I started cooking at the age of five! That was my first step towards natural health.
As a teenager, I started to develop a passion for fitness, dancing, alternative medicine, writing, and psychology. I'd like to think that, even though I was just fourteen, I began my journey to discover the true meaning behind the saying Mens sana in corpore sano.
A couple of years later, when I was thinking about attending college, the only choice that seemed logical to me was to become a student at UCLA School of Nursing. Despite the knowledge I was getting, I always felt I needed to do more. So, in 2006, I decided to attend graduate school to pursue the Master of Science in Nursing (M.S.N.) degree. My specialty was Adult/Gerontology Occupational and Environmental Health Nurse Practitioner. That is when I found out that senior care was the thing that made me happy.
So, how did I get into alternative medicine? During the time in college, I discovered yoga as a way to find mental balance. Alongside yoga came my interest in natural health remedies. Step by step, I was attending courses about complementary and alternative medicine.
At some point it became clear to me that the American society was changing, and moving towards natural medicine. I wanted to be a part of that change. Working in several private medical facilities all around California made that happen. However, I wanted my voice and my knowledge to be heard even more.
Then my Nana, the person whom I trusted the most, and after whom I was named, got cellulitis.
As you have probably read on this blog site, cellulitis is a treatable condition, but in the case of my Nana, it wasn't. She was old, weak, and the disease had penetrated in the deepest layers of the tissue.
Six months after she passed away, I decided to raise awareness of this skin condition. Hence, several of my first blog posts were dedicated to this issue. I was determined not to stop there. I wanted to teach others how to properly take care of themselves – how to boost their immune system so they can be with their loved ones longer.
Improving the quality of my reader's life was not about spreading the word on the most common medical terms. It was about finding medications from Mother Nature herself. I began reading multiple studies (like the one on echinacea) and tried to provide concise information. I was proud of Natural Healing Process of Echinacea, one of the first blog posts I wrote on the subject. It meant I was moving towards my goal.
From that moment on, I started attending multiple events and engaging in online courses like Maternal, Infant, and Early Child Nutrition Course and daily classes of different types of yoga. That is how "Are These Childhood Myths Actually Correct," and all the other articles on physical activity came to life.
So, what's my next goal? The ultimate goal is to become an author, and continue spreading the word about healthy living and being the best version of yourself.
Before you finish reading this post, why not share your experience with healthy living, diet, and nutrition. Let's create a community of people who know how to properly take care of themselves, and their loved ones.
With love,
Linda Ward
Thouria Bensaoula M.D, DEMS, Ph.D
Doctor and medical reviewer
Profile
M.D., DEMS, Ph.D
Multifaceted experience and interests focused on preventive medicine and education
Trained first as an ophthalmologist/surgeon and a teacher, then as a researcher in experimental and clinical sciences, I worked for more than 35 years both in academia and pharmaceutical industry (Algeria, USA, Switzerland and Canada).
Passionate teacher in the field of human anatomy, physiology, pathology and optometry.
Avid reader in French and English on a wide variety of subjects besides medical literature.
Freelance translator/reviewer for the English/French pair of language with diverse contributions to medical projects, health-oriented websites and more general topics.