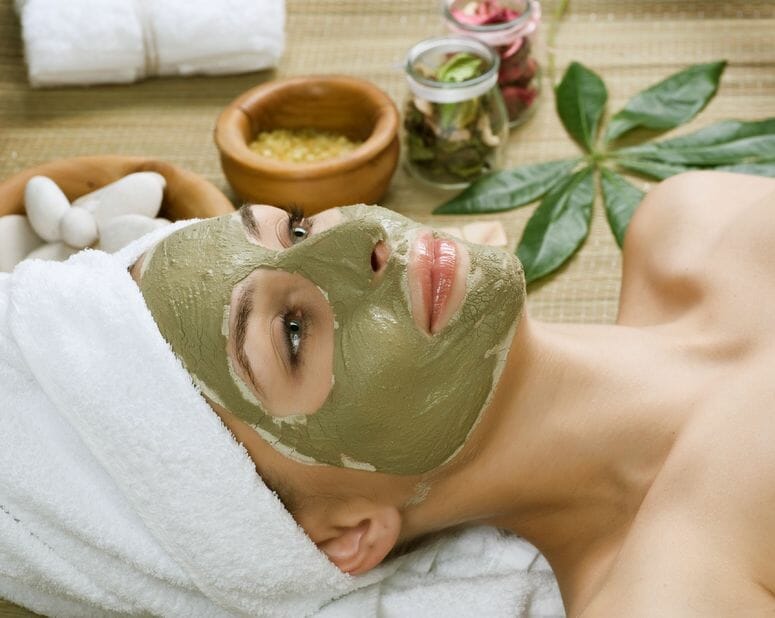 Our skin has several important roles related to our health. First, there is a protection function against various infections, viruses, bacteria, and fungus. Then, the skin is crucial for heat regulation and control of evaporation. The skin protects us from huge water loss, therefore acts as storage for water and lipids. Other functions of the skin are the synthesis of vitamin D and the protection of vitamin B loses.
The functions mentioned above are the reason why everybody should adequately take care of their skin. In this article, we have focused on the face protection, rejuvenation and general appearance.
"Roman" Face Peel
For this face peel, you will need a glass of milk and a hand of peas. First, you need to make a pea puree, using a blender. Add a glass of milk in the pure and stir it until the mixture is uniform. Apply the mask on the face and leave it on until the mask is hardened. While applying the mask, you can gently massage the skin. Rinse off the mask with warm and then cold water. This treatment is for all skin types; it can help you remove red patches and dead skin build-up.
Face Peel for Oily Skin
Mix three tablespoons of yogurt, a quarter of yeast and a few drops of Lavender and Rosemarie essential oil. Stir it up until the mixture is similar to puree. Apply on your face and leave it until the puree is hardened. After the mask is hardened, rinse it off with lukewarm water. This mask is especially powerful for acne treatment.
Cocoa and Coffee Face Peel
For dry skin, you will need four tablespoons of coffee beans or ground espresso (instant coffee can work also), four tablespoons of unsweetened cocoa powder, two tablespoons of honey, and eight tablespoons of a dairy product. As for the dairy product, you can use milk, yogurt, heavy cream, or almond milk. You can also replace any of the dairy products with egg if you prefer egg masks.
Grind the beans in a grinder. In another bowl, mix cocoa powder and coffee, then add dairy product and stir until the mixture becomes a smooth paste. Useless diary if you like a thicker mask. Apply the mask to your clean face and let it dry. Use a wet washcloth to loosen the mask by pressing it on your face. Rinse off with warm water but do not rub because it can potentially scratch your skin. For oily skin, replace the honey with two tablespoons of lemon juice. This mask can be stored in the refrigerator for a few days.
Face Peel for Better Skin Elasticity
You need to shred celery root and mix it with one tablespoon of either yogurt or sour cream and 4 to 5 drops of apple vinegar. Stir it up and apply it on the skin until it dries off. Remove the mask while gently massaging the face, and rinse it off first with lukewarm, and then cold water.
Face Peel for Mature Skin
For mature skin, you will need 100 grams of wheat flour and egg white. Mix it and stir it up until the ingredients are uniform. Apply it on the skin until it is hardened. Rinse the mask of first with lukewarm, then cold water.
Face Peel for Rejuvenation
It only takes 10 minutes to prepare this powerful mask. First, make a thick puree out of fresh pumpkin pulp. Add two eggs, one teaspoon of honey, and two teaspoons of almond milk. Mix it well, and apply it on the skin. Leave it for 15 to 20 minutes, and rinse it off with cold water. This mask is for those with dry skin, but others can use it also just by replacing some ingredients. For oily skin, replace the almond oil with two spoons of apple cider vinegar or cranberry juice.
Carrot and Avocado Face Peel for Dry and Chapped Skin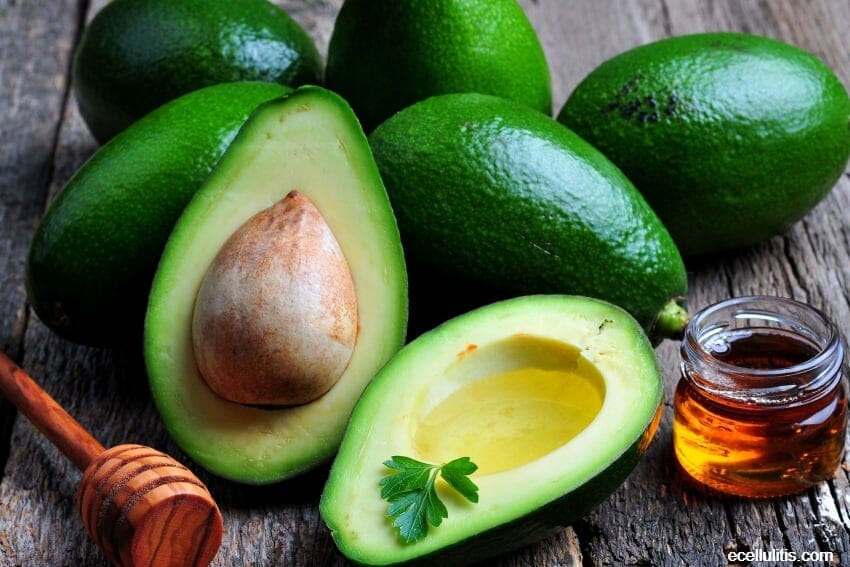 For an anti-aging face mask, you need one peeled carrot, ½ of avocado, one tablespoon of honey, half tablespoon of virgin olive oil (or any other oil you have, for instance, coconut oil), one teaspoon of lemon juice, and one egg yolk.
You need to boil the carrot until it is so tender that a fork can pierce it. Blend it in the blender, add mashed avocado, honey, lemon juice, and egg yolk. Mix these ingredients by hand. Clean your face, apply the mask and leave it for 15 minutes. Remove the mask with a warm washcloth and use the towel to pat dry skin. You can use a moisturizer after this mask.
Dark Chocolate Facemask for Dry Skin
Pour one cup of milk in a small bowl, add three tablespoons of salt and mix until the salt dissolves. Melt one bar of dark chocolate and add the mixture you made. Stir it together and cool it off until the room temperature. Apply the mask with a wooden stick and leave it for about 15 – 20 minutes. Wash your face with a mild cleanser and water. The cacao in the chocolate is perfect for moisturizing; therefore excellent for dry skin.
Strawberry Face Peel
Mashup 5-6 strawberries and 10 drops of lemon juice and Propolis tincture, and then add a few drops of lemon balm essential oil. Clean your face before applying the mask. Leave the mask for 5 minutes and rinse it off with lukewarm water. Strawberries are rich with salicylic acid that is good for acne treatment. Yogurt is one of the best soothing ingredients.
Rose Face Peel
Take one medium pot and pour 3 deciliter of milk and four tablespoons of cornflour. Warm it up with constant stirring but carefully, because the milk should not boil; it just needs to be warm. Leave the mixture to cool off, and then strain it to remove the milk completely. Add one tablespoon of corn oil and 2 to 3 drops of rose essential oil. After you stir it, you can apply the mask and leave it for a few minutes. Remove the mask with lukewarm water. This treatment is perfect for irritated skin.
Reference:
Close, B. (2005). Pure Ski: Organic Beauty Basics. Chronicle Books.
Loughran, J. (1998). Natural Skin Care: Alternative & Traditional Techniques. Frog Books
Nikoqosian, N. (2009). Return to Beauty: Old-World Recipes for Great Radiant Skin. Atria Books.
Tourles, S. (2007). Organic Body Care Recipes: 175 Homemade Herbal Formulas for Glowing Skin & a Vibrant Self. Storey Publishing, LLC.

Image credit: 123rf.com

Last article update: 8/27/2019