Do you need a great cookbook to start this year in a healthier way? Or do you wish to know more about raw food and nutrition? Do you need guidance? It's the perfect time to get more books for your home library. Below is the list of 11 great books on nutrition, food and health you should check out.
#1 Raw Food for Everyone: Essential Techniques and 300 Simple-to-Sophisticated Recipes by Alissa Cohen

If you wish to expand your plant- based diet this is a great book for you. As the name implies, the book will teach you some simple recipes and non-cooking techniques that will make it easier for you to stay on track with your healthy diet plan. If you are not following a raw diet, it's still good to have a few refreshing and light food recipes on hand, because you will use the common ingredients in the new way (95% of the ingredients mentioned in the book are really easy to find).
Click HERE for more info or buy this book on Amazon.
#2 Healing Through Whole Foods by Paul Pitchford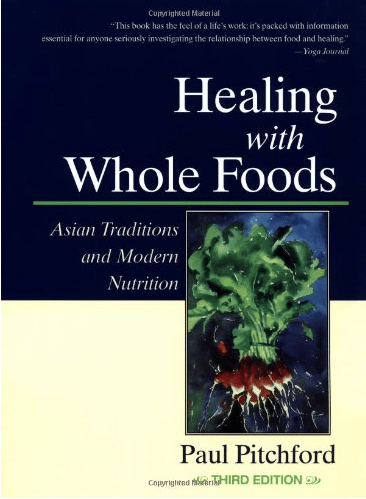 This book is very informative for those interested in Traditional Chinese Medicine. In a word, the book discusses the natural power of the food to heal and alleviate many illnesses and injuries, including the list of 300 mostly vegetarian recipes. Reading this book will teach you discipline, because preparing the healthiest food is quite a challenge. In the book, you will find high quality information on everything related to the healing power of the foods.
Click HERE for more info or buy this book on Amazon.
#3 Gourmet Nutrition by John Berardi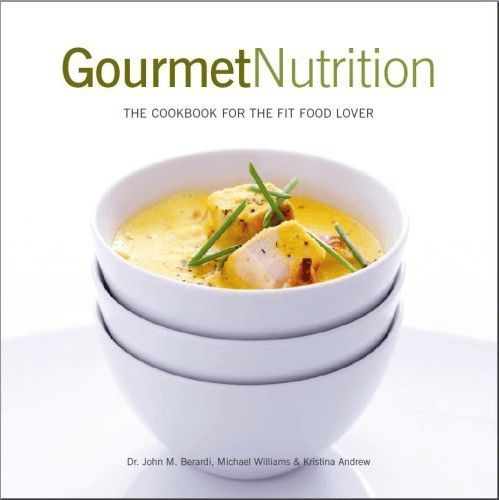 From the creator of Precision Nutrition, comes a cookbook that offers more than 300 pages of healthy recipes and nutritional information. If you are a food lover, this is the best thing that can happen to you. You will find recipes for post-workout meals, main and side dish pairing, simple recipes that require little time for preparation, information and tools and equipment you need to have in the kitchen, and more. The book is especially good for athletes and fitness enthusiasts.
Click HERE for more info or buy this book on Amazon.
#4 What to Eat by Marion Nestle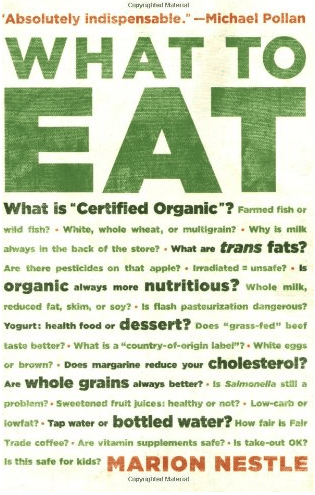 This is a guide on what it takes to be healthy, providing information on how many misconceptions surround the food we love. Nestle wrote another thought-provoking book, that is very educational because "food choices are about your future and that of your children. They are about nothing less than democracy in action. Exercise your First Amendment rights and speak out. And enjoy your dinner."
Click HERE for more info or buy this book on Amazon.
#5 Food Matters by Mark Bittman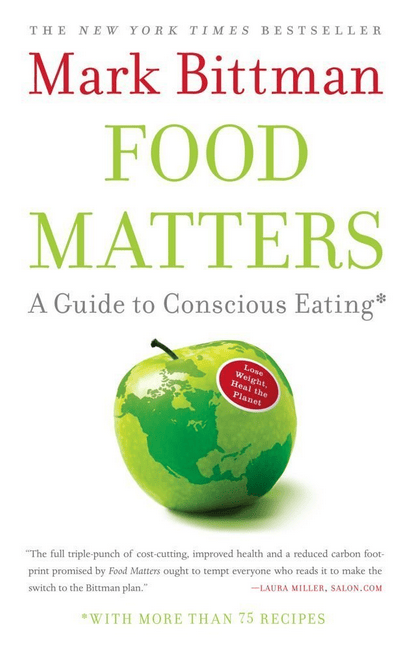 Bittman, a food expert, has written many books that quickly became popular, and Food Matters is another one of his great books that offer nutritional guide and cooking principles, all to show you the way to a happier and healthier life. Food Matters has a cookbook section with 75 somewhat odd recipes, along with eating plans, pantry list, and basic techniques.
Click HERE for more info or buy this book on Amazon.
#6 Foodist: Using real food and real science to lose weight without dieting by Darya Pino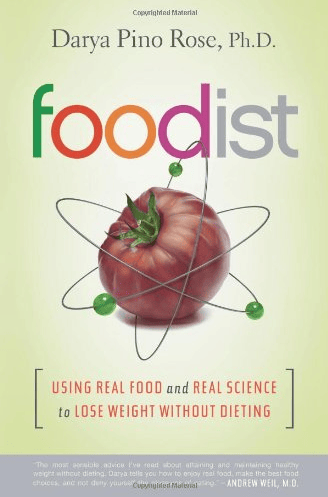 This is not a book about dieting. It's a book about a set of strategies and principles that you should cultivate in order to reach your goal. In an entertaining way, the author explains what we should do to skip the most common problems with diets: when we reach the goal, we stop dieting, thus easily go back to where we started. This book will help you lose weight rationally, going beyond one-size-fits-all approach. The book is all about healthy lifestyle.
Click HERE for more info or buy this book on Amazon.
#7 Good Calories, Bad Calories by Gary Taubes

The book shows how diet filled with refined carbohydrates is in many ways the real cause of many health problems. On the other hand, how fat is a necessary part of our diet. The author shows that as much as our behavior and habits are responsible for bad nutrition so are the hormones, chemistry and genes.
Click HERE for more info or buy this book on Amazon.
#8 The Art of Eating Well by Jasmine Hemsley and Melisa Hemsley

The sister duo quickly became very popular for their delicious, healthy, homemade and nutrient-rich dishes and ideas – this is their first cookbook. As captivating as it is, the book has over 150 recipes that will help you feel amazing and stay healthy. Their main approach towards cooking is going back to basics, with a focus on quality of ingredients. The book also includes different sections, such as cooking with children, one-pot dishes, frugal feasts and more.
Click HERE for more info or buy this book on Amazon.
#9 Thug Kitchen by Thug Kitchen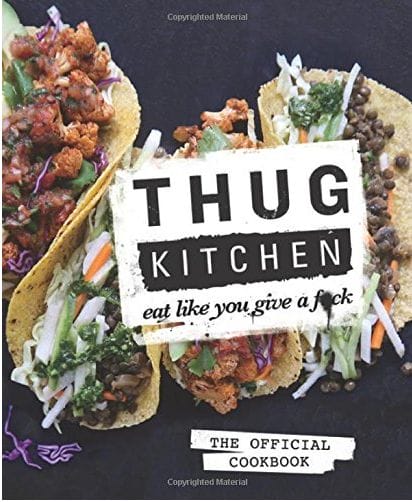 Thug Kitchen is a cooking blog that uses a plenty of street slang and profanities, and the blog's tagline "Eat like you give a [email protected]" tells you this isn't an ordinary, mama's cooking blog. However, this doesn't undermine the value of it, it just might not be for everybody. Thug Kitchen is a cookbook you will find very useful if you wish to know more about why eating plant-based meals is one of the good options for health. If you want to try something new, and have fun at the same time, this is a great cookbook.
Click HERE for more info or buy this book on Amazon.
#10 Plant-Powered for Life by Sharon Palmer

This is Sharon Palmer's second book, which focuses on eating more fruits and vegetables. The book gives you information, recipes and techniques to incorporate healthy veggies and fruits into your daily routine. You will find 125 very useful recipes that will help you understand what a plant-centered eating is, its values and positive benefits. It's a great resource to turn your bad eating habits into good ones.
Click HERE for more info or buy this book on Amazon.
#11 The Overworked Person's Guide to Better Nutrition by Jill Weisenberger

We eat when we are stressed. On the other hand, we are stressed because we eat while stressed. This is in many ways the biggest threat to our health, because in time, we are becoming "too busy" to deal with stressful situations that damage our health and contribute to many health problems. In her book, Jill Weisenberger tackles this subject in a very simple tone showing us the way to reduce stress while keeping our healthy eating habits. It's a book for everyone who wishes to make these changes using 50 easy to implement strategies for a better health and nutrition.
Click HERE for more info or buy this book on Amazon.
What do you think?
Last article update: 01/24/2019