Food is symbolic of love when words are inadequate. Alan D. Wolfelt
For foodies, what's more romantic than preparing and enjoying a delicious meal that celebrates love, romance and passion?
However, what do we know about aphrodisiacs?
No scientific evidence has proven the power of food to act as an aphrodisiac; however, the shape, texture, and sensation associated with certain foods in some people trigger sexual and romantic thoughts. Moreover, many foods contain substances that increase serotonin, improve circulation and stimulate pleasure centers in the brain, therefore they have an impact on sexual arousal.
Whether you believe in aphrodisiacs or not, our ancestors did believe in the sexual power of certain food. Furthermore, the name itself dates back to the ancient Greek goddess of love, beauty and pleasure, Aphrodite. Many common aphrodisiacs trace back to Ancient Egypt and even the Aztec Empire, where Montezuma, the leader of the empire, drank dark chocolate to "better satisfy his wives".
It's true, however, that foods with sexual power are, in fact, delicious, nutrient-dense foods. Moreover, inadequate nutrition affects the hormones and in numerous ways slows down the libido. For many of us, these aphrodisiacs are the food we love to eat almost every day.
So why don't you impress your partner this Valentine's Day with a delicious dessert or a love cocktail?
These are foods for the romantic menu because, after all, "sharing food with another human being is an intimate act that should not be indulged in lightly." (M.F.K. Fisher)
Avocados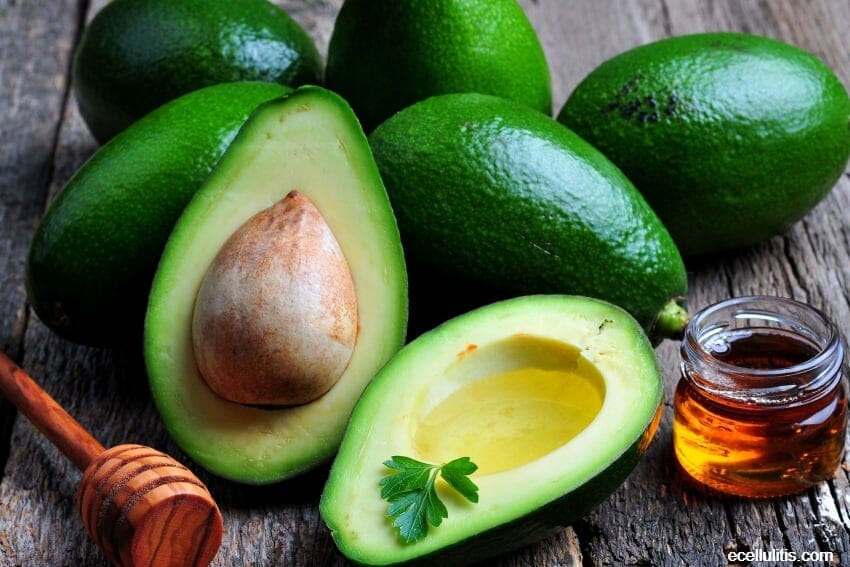 Aztecs cultivated and consumed avocados, and from them, this fruit gained its reputation as an aphrodisiac, which dates back to 200 B.C. Avocados have a high level of vitamin E that helps maintain the energy levels in the body. Unsaturated fats make avocado good for heart and arteries, and excellent for blood flow and circulation. Avocado can keep the heart beating strong prevents erectile dysfunction (ED).
Smoothies and milkshakes are some of the most delicious ways to consume avocados. But, given the special occasion, it would be interesting to try an avocado cocktail.  Alternatively, go with the good old chocolate and avocado pudding.
Chocolate
"All you need is love. But a little chocolate now and then doesn't hurt." (Charles M. Schulz)
Having probably the longest history as an aphrodisiac, from its taste to its aroma, chocolate is a sensual food. Chocolate has a certain neurochemical (PEA) which is a stimulant that facilitates the familiar feeling of happiness associated with falling in love and arousal. The feeling of pleasure also comes because chocolate causes a spike in dopamine and affects serotonin and endorphin levels related to the feeling of being relaxed and satisfied.
For many people, a love for chocolate is unquestionable. Chocoholics are easy to please, as long as you support their need to overindulge in chocolate cookies, cakes, or drinks.
Choose one of the great recipes from Martha Stewart, make a little effort to decorate a cake, attach a personal message and enjoy. Or, if you are a two-person party, spice it up with a boozy hot chocolate cocktail.
Cinnamon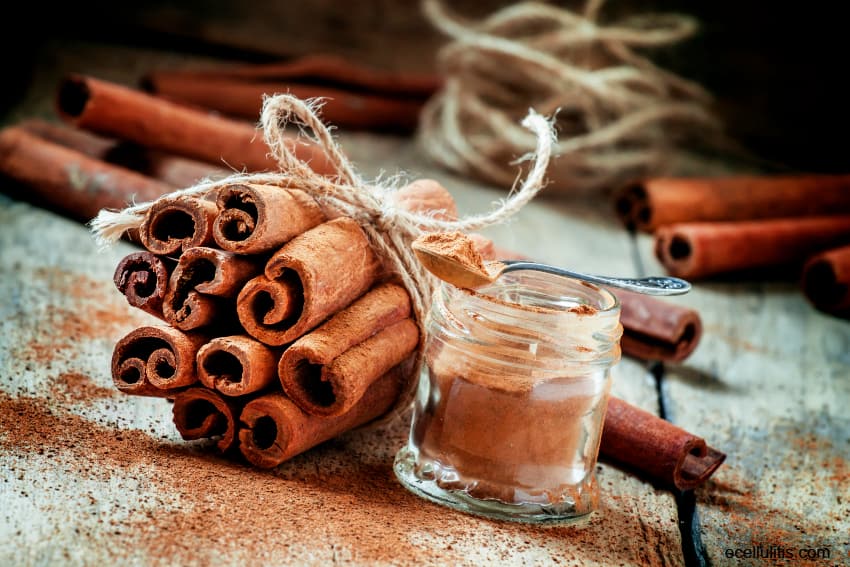 Cinnamon also has a long history of usage as a spice for increasing sexual performance. People love cinnamon's sensual and refreshing aroma. From cinnamon body oil, aromatic oil to personal lubricant (people rub just a drop of cinnamon oil on their genitals to increase the sexual stimulation) cinnamon is in many ways associated with love and passion. According to Psychology Today, the cinnamon's scent (cinnamon buns) causes men to experience sexual arousal.
You can be very creative with cinnamon and prepare some delicious desserts, but I believe that what counts are those simple moments you share with your dearest person. Thus, cinnamon and a warm glass of almond milk is a perfect sweet stimulant.
Honey
The word honeymoon got the name from mead, an alcoholic beverage made from honey that was usually given to the new bride and groom. Honey provides a natural sugar rush, and sugar triggers the same dopamine responses in our brain as those of sexual arousal, thus we feel happier. Honey is also rich in B vitamins and boron, both of which increase and regulate sex hormones, and many believe this is the reason honey is considered an aphrodisiac.
This year, try poached pears in honey, ginger and cinnamon syrup, or you can go with honey, lemon-drop martini or rosemary honey cocktail.
Chili peppers
Chili peppers have an exotic reputation, and they are considered a symbol of love (mostly due to the color). But, science can back up some of that reputation: capsaicin, a chemical found in chili peppers, stimulates the release of endorphin, increases circulation and speeds up the heart rate, and stimulates nerve endings. These physical stimulations mimic the state of sexual arousal.
So if this year you desire some "chili love", with a combination of spices like ginger, clove and cinnamon, and several peppers, these cookies are both a perfect gift and a perfect treat. For chocoholics, there are spicy chili chocolate cookies.
Almonds
Almonds are both the symbol of love and fertility, and according to folklore, the smell of almonds is believed to arouse the passion in females. However, it is also said that the famous French writer Alexandre Dumas ate almond soup every night before he went to his mistress.
Almonds are rich in vitamin E and fats, which activate sex hormones, and zinc that helps enhance the libido. Eat them raw, or try to see if your partner likes Moroccan spiced cauliflower and almond soup.
Wine
Alcoholic beverages, in moderation, are one of the oldest forms of libido stimulation and wine is still one of the most widely used aphrodisiacs in the world.
In a romantic atmosphere, many get excited at the very thought of enjoying it. However, one glass of red wine will help you relax, but more than two glasses will impede sexual performance. Wine is a powerful and elegant beverage; it adds an instant sensual and sexual appeal. With romance in mind, wine is a lovemaking drink. Enjoy it, but know when to stop.
For an extra dose of passion this Valentine's Day, try some of these delicious recipes and cocktails.

Images credit: 123RF Photo Stock and Pixabay.com

Last article update: 2/9/2020