We know that snacks are no diet-friendly, although snacks are great for energizing and stimulating our body and mind, thus very important in a certain way.
Since I already shared my thoughts and experience on why snacking can seriously endanger our health and increase our weight, I do feel that I owe you a list of the 35 snacks you can enjoy eating guilt-free.

Although we indeed need to control eating snacks, we still need to indulge ourselves. Moreover, I have already mentioned that some snacks are beneficial, and they can help us concentrate, focus and increase our energy. Below it's the list of 35 snacks under 100 calories we can all enjoy and satisfy our cravings.
1. Two kiwis – 58 calories
We should eat kiwis due to the high content of vitamin C and the benefits it has on our skin and digestion.
2.   A glass of orange juice – 100 calories
As well as kiwis, oranges are great for the protection of the immune system and they are delicious. Drinking orange juice is the best way to satisfy your daily intake of Vitamin C and to control your calories.
3.   An apple – 100 calories
An apple a day is very beneficial due to the soluble fiber. Apples eliminate cholesterol, as well. Opt for one of the sweeter varieties and enjoy a sugary snack.
4.   30 grapes – 100 calories
Grapes is excellent for anemia, fatigue, rheumatism and it will help you recover from illnesses.
5.   20 olives – 68 calories
If you wish to enjoy something delicious, sour and salty while drinking your wine, why not opt for olives? Olives are great for the liver and metabolism.
6.   14 almonds – 98 calories
Is there anybody who does not like almonds? A perfect snack to keep you focused and concentrated at work. Almonds are ideal substitutes for savory snacks. Almonds are also great for the protection of the heart due to the monounsaturated fats and B vitamins.
7.   10 salted peanuts – 74 calories
Nuts are high in calories; however, we can enjoy them, and we need them. Nuts release their energy slowly, thus a small number of nuts will keep hunger at bay for a long time while awakening your mind and body.
8.   Three celery sticks stuffed with cottage cheese – 75 calories
Celery is very healthy food and although it may be seen as boring diet food when stuffed with cottage cheese, it is a great snack.
9.   6 dried apricots – 100 calories
Apricots are full of fiber and very convenient for work.
10.   25 cherries – 100 calories
Low in fat and high in vitamins, cherries are great snacks, especially in the morning.
11.   One melon – 88 calories
We know that melons are diet snacks, and since they are made up mostly of water, they are great for hydration and energy.
12.   A pear – 100 calories
Pears are very refreshing fruits and rich in necessary beneficial nutrients. We should eat at least one pear a week for excellent overall health.
13.   A small baked potato – 100 calories
Very low in calories and very filling, baked potatoes are great snacks. With two teaspoons of fat-free sour cream, potatoes are great for metabolism.
14.   8 cashew nuts – 100 calories
Nuts keep us fuller for a longer time and when eaten in sensible quantities, they are great snacks.
15.   16 strawberries – 58 calories
Low in calories, enjoy 16 strawberries and count only 58 calories. Strawberries are great for energy and good at eliminating uric acid.
16.   Half a pint of larger 7 peanuts – 99 calories
A few peanuts will not hurt your diet, enjoy them.
17.   20 Chocolate coated raisins – 80 calories
Raisins are great for the immune system, and for the body's energy. When coated in chocolate, they are perfect snacks for only 80 calories.
18.   Tomato soup – 74 calories
This low-calorie soup is a great filling snack.
19.   3 Potato wedges with ketchup – 100 calories
Do not overdo with ketchup and you will have a snack that is as almost as good as chips.
20.   Portobello mushroom stuffed with feta cheese and roast vegetables – 100 calories
Enjoy tasty cheese and healthy vegetables and satisfy your cravings.
21.   4 marshmallows – 90 calories
This is a fantastic low-fat sweet you can enjoy with coffee.
22.   2 crackers spread with peanut butter – 93 calories
Eat slowly, enjoy delicious crackers and eat less during the day due to the nuts (they release the energy slowly).
23.   A cup of blueberries – 83 calories
Refreshing and tasty, and excellent antioxidants, blueberries are superfoods that protect against heart and circulatory disease and that slow down the aging process.
24.   4 slices of mango – 90 calories
Sweet and juicy, mangoes are excellent for overall health.
25.   2 teaspoons of hummus and carrots – 100 calories
Crunchy carrots and healthy hummus are great snacks for energy-boosting.
26.   2 grissini breadsticks with hummus – 97 calories
Tasty and filling, enjoy this snack.
27.   Tuna nigiri sushi – 98 calories
For those who love sushi, this is an excellent snack.
28.   125 ml of red or dry white wine – 85 calories
Enjoy and relax after work.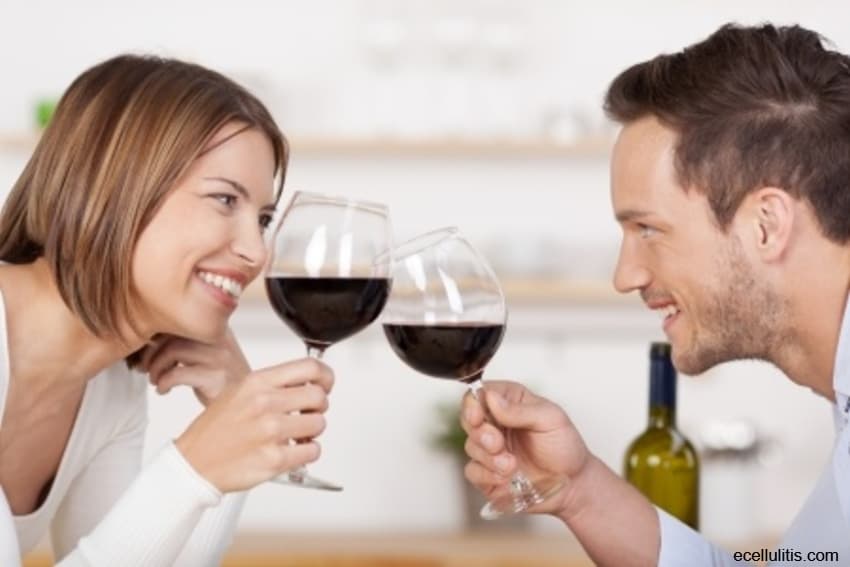 29.   Double vodka and slimline tonic – 100 calories
Do not forget the calories in alcohol, however, enjoy it.
30.   Flute of champagne – 90 calories
Now and then, treat yourself with this delicious drink.
31.   A Frozen banana – 95 calories
Freeze a banana, and you will have a cheap, tasty and healthy snack.
32.   2 medium peaches – 76 calories
Peaches contain many essential vitamins and are very good for maintaining skin health and lowering cholesterol and high blood pressure.
33.   Medium corn on the cob – 100 calories
A great source of vitamins (especially vitamin C) and fiber, corn is necessary for your daily nutrition.
34.   150 grams of Fat-Free Vanilla Yogurt – 74 calories
When you are craving for ice cream or something similar, it is good to have yogurt in your fridge. This tasty snack will satisfy your hunger.
35.   One mini Toblerone – 21 calories
Chocolate with crunchy nougat chunks that has only 21 calories is a perfect snack.
Now that you have a list of 35 great snacks under 100 calories, remember to check the labels of your chosen food; otherwise, you will be surprised. If you, on the other hand, have other favorite snacks, check the calories first, and enjoy it.

Reference:
Netzer, C.T. (2011). The Complete Book of Food Counts, 9th Edition: The Book That Counts It All. Dell.
Taubes, G. (2008). Good Calories, Bad Calories: Fats, Carbs, and the Controversial Science of Diet and Health. Anchor.

Image credit: DepositPhotos.com

Last article update: 12/11/2019