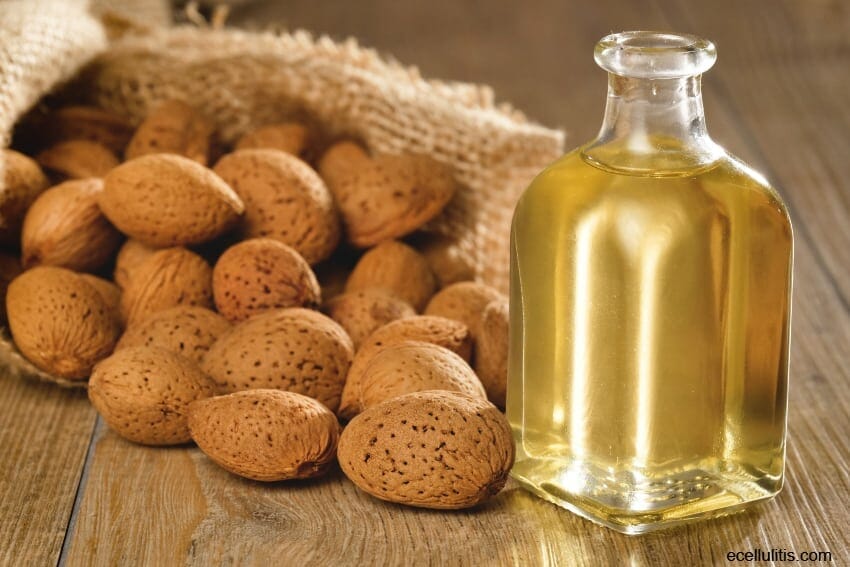 Everyone has heard about the health benefits that are achieved when eating almonds, but not everyone is aware of the benefits of using almond oil. Almond oil offers an array of benefits to your hair, skin, and internal organs.
Skin Benefits
Almond oil is highly beneficial to your skin. Your skin absorbs the natural Vitamin E found in almond oil. Your skin will become nourished and beautiful and the oil can be used on any skin type. The only downfall to using almond oil on your skin is that your facial pores may become clogged due to the oily nature of the oil.

Severely cracked and dry skin will benefit from the use of almond oil. People who suffer from skin conditions such as eczema will notice a dramatic improvement after using almond oil. People with chronically chapped lips have noted that almond oil works better and faster than most lip balms.
The regular nightly use of almond oil under the eyes has been shown to help diminish dark circles. The recommended dose is a drop in the morning and before bed under the eyes to help reduce dark circles and puffy eyes.
Internal Benefits
People who look at nutrition labels will notice that raw almonds have a large amount of fat. Many of these individuals do not realize that almonds contain good fat that their body needs. Almond oil is a proven and all natural means of reducing cholesterol and increasing heart health with regular use.
Many cooks utilize almond oil instead of regular cooking oil to take full advantage of the health benefits. Make certain to use sweet almond oil and not bitter almond oil. The two have dramatically different tastes and bitter almond oil may be toxic in the large amount needed for cooking.
Hair Benefits
Place a dab of almond oil in the palm of your hand and massage it gently through your hair. The almond oil will hydrate your hair and scalp, which prevents and reduces dandruff and dry scalp. The regular use of almond oil in your hair will moisturize and condition your hair, leaving it looking healthy and without dead ends or frizz.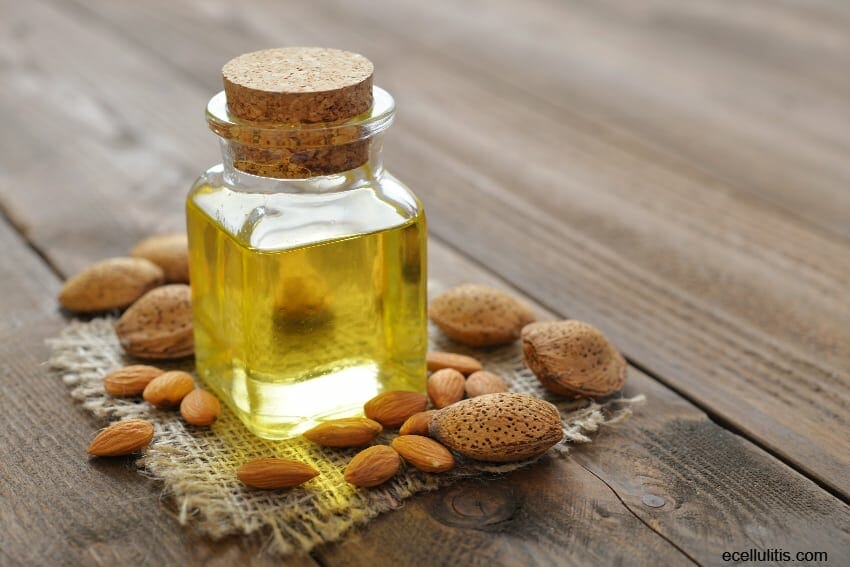 Almond oil is loaded with Omega 6 fatty acids that will give your hair a lush and beautiful appearance.
Almond oil is safer for your hair than the chemical-infused products available in most hair care aisles. You will notice dramatic improvements in your hair and skin without any harmful side effects that may occur from traditional products.
Alternative Benefits
Almond oil releases a sweet and calming scent that is perfect for aromatherapy or massage. The oil is a fantastic option for sore muscles while nourishing the skin during a message.
Warning
Anyone with an allergy to nuts of any kind should not use almond oil as a reaction may occur. The pure nature of the almond oil may cause an immediate reaction to those with nut allergies.

Image credit: 123rf.com

Last article update: 8/19/2019