Skin aging is a natural process; however, the truth is that we often help our skin with premature aging. We cannot stop the process, but we can slow it down. The skin is our largest organ and the one that needs the best care.
We should keep in mind that we are the only one responsible for our body and our health, and the way we live, and think, can have a significant influence on our health.
These are the tips that can help you maintain healthy and youthful skin as you age.
1. Water! Water! Water!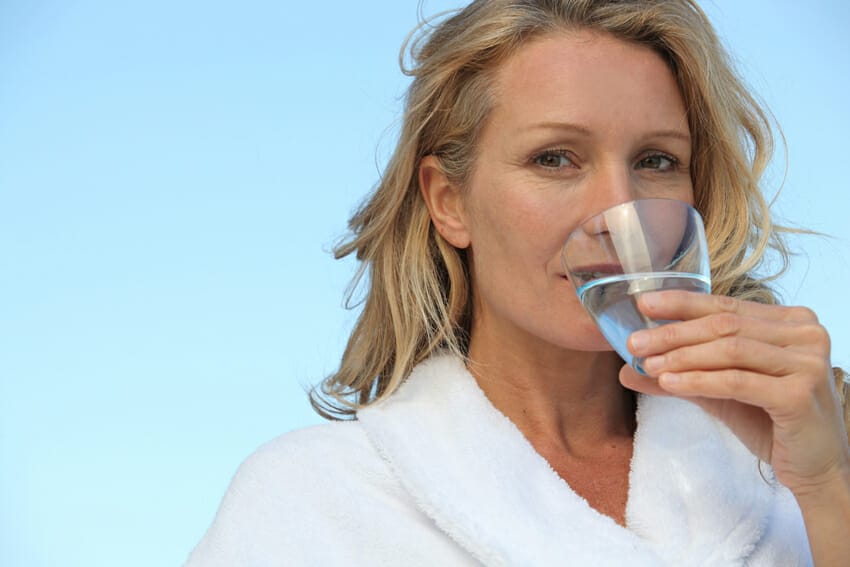 Image credit: depositphotos.com
Water is crucial for our organism, for numerous functions of the organs, and proper nurture of the skin.
Water moisturizes our skin from the inside out; it maintains the skin elasticity and prevents dryness. It is essential for the youthful skin look.
2. Use sunscreen and natural moisturizers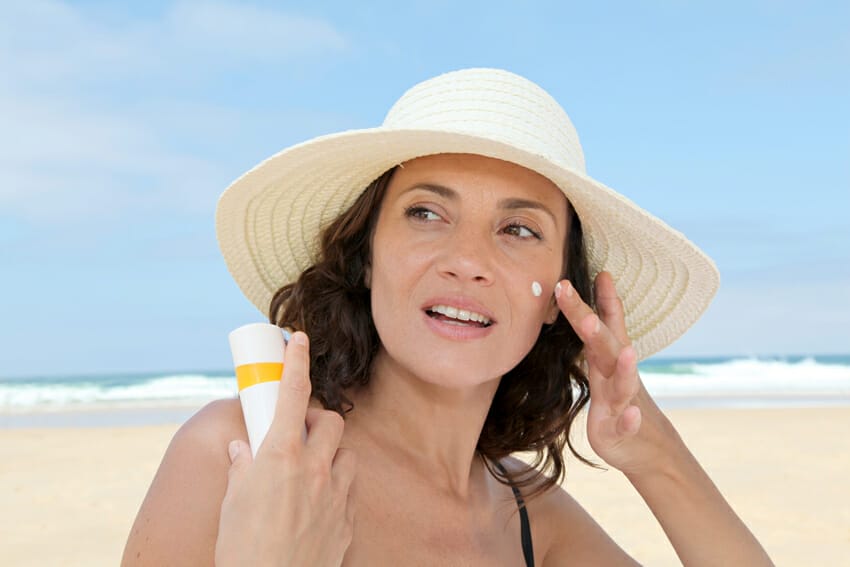 Image credit: depositphotos.com
We need to be more careful when it comes to sunlight exposure. Although we need the vitamin D we get from the Sun, overexposure to the sunlight can affect the skin aging seriously and quickly. Therefore, every time you are going out during the hottest hours of the day, remember to apply the sunscreen, especially on your face and arms.
On the other hand, regular usage of natural moisturizers will also help your skin look young. Try moisturizers with retinol, which is a form of vitamin A that is used in many anti-aging products. Retinol increases collagen production.
3. Avoid products with harsh chemicals
Image credit: depositphotos.com
Many cleansers and facial product can dry out the skin due to the chemical content. Use organic products and products with natural oils.
Choose a cleanser that suits your skin the best – the one that is gently and that can wash pollutants and other impurities away.
Remember that the skin around the eyes is more delicate and sensitive.
4. Try to lead a stress-free life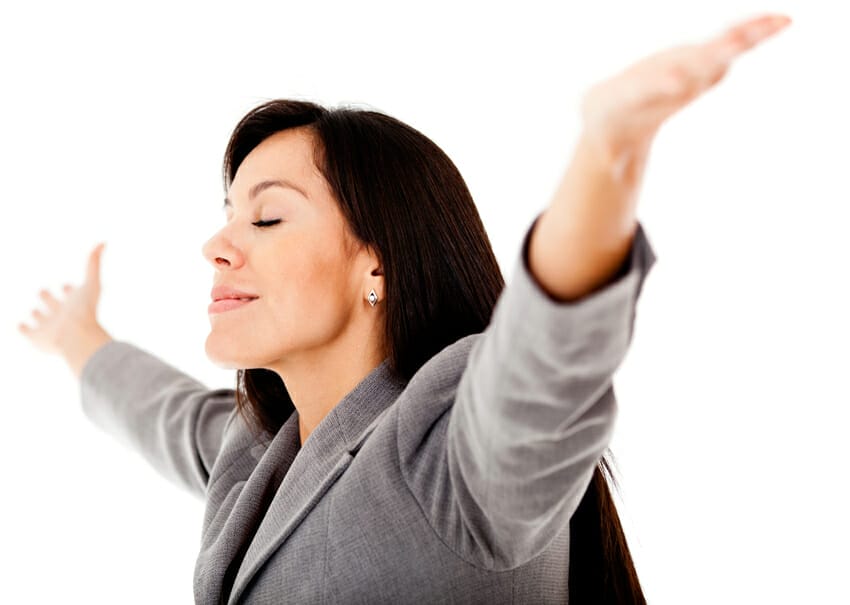 Image credit: depositphotos.com
We all know that stress is inevitable, but we should try to avoid stressful situations. Stress can cause our skin to age prematurely.  Studies have shown that stress shortens the life span of the cells.
5. Try not to use straws
Image credit: depositphotos.com
Straws can cause wrinkles due to the movement of the facial muscles.
6. Limit alcohol intake
Image credit: depositphotos.com
Excess drinking can do much harm to your entire organism, as well as your skin. One to two drinks a day will keep your health, but do not exaggerate.
7. Have a peaceful and healthy sleep
Image credit: depositphotos.com
Lack of sleep can accelerate aging by hindering your metabolism, and hormone production.
8. Eat breakfast every day
Image credit: depositphotos.com
To start a day with a healthy and powerful breakfast can give you essential and beneficial nutrients that will enhance your body and organism.
9. Eat food that is rich in antioxidants
Image credit: depositphotos.com
Food rich in antioxidants will protect your body from infections. Since these foods help you get rid of the free radicals and molecules that are generated during the process of oxidation, it will also help clean those unnecessary chemicals from your skin. Antioxidants reduce wrinkles, redness, and blemishes on the skin.
10. Eat dark chocolate
Image credit: 123rf.com
Researchers have shown that due to the antioxidants, chocolate affects skin health. It can slow down the aging process, and you can enjoy it guilt free.
11. Do not exaggerate with the caffeine intake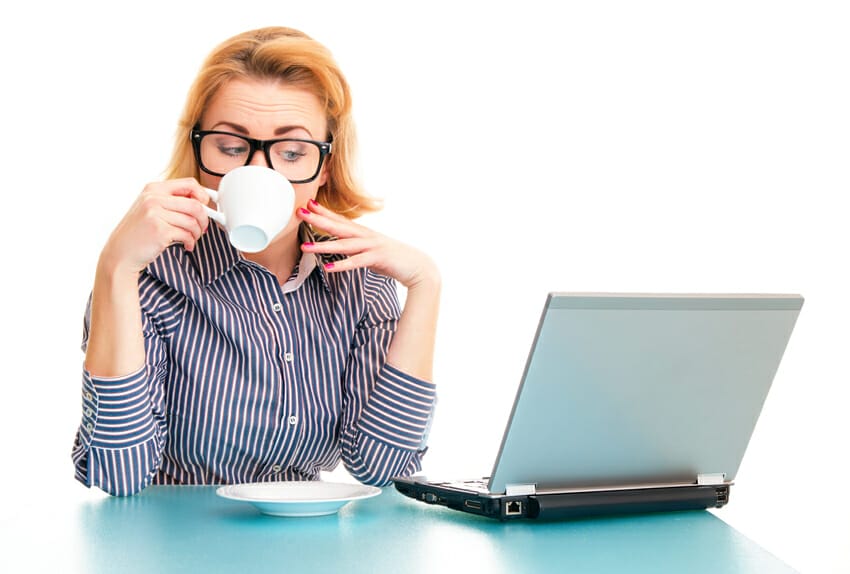 Image credit: depositphotos.com
Consuming too much caffeine can decrease your mineral absorption, and minerals are important for youthful skin.
12. Eat raw vegetables and fruits
Image credit: 123rf.com
Raw veggies are loaded with important minerals and vitamins our skin needs. Keep them in your fridge and eat them as snacks. As for the fruit, pick one, and have your necessary daily intake of the vitamins and minerals. Remember that cranberries, blueberries, and pomegranates are loaded with antioxidants.
13. Eat food with vitamin A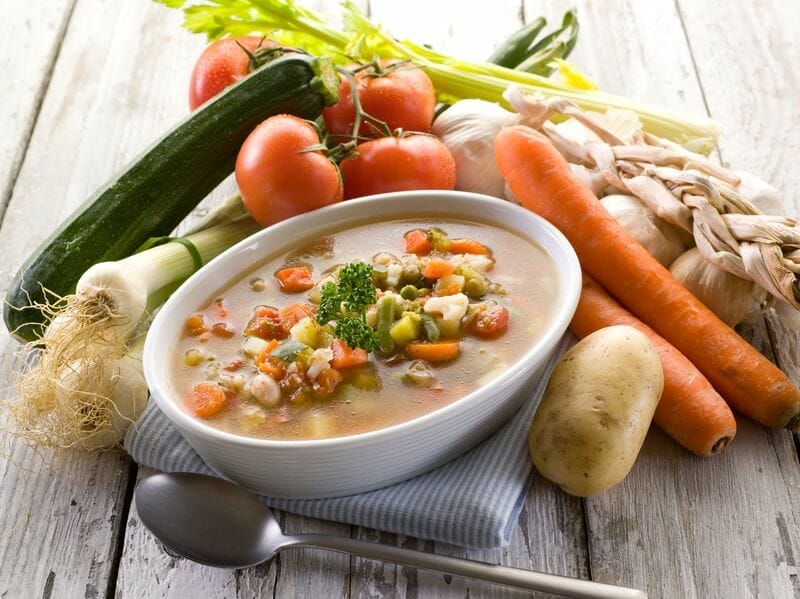 Image credit: 123rf.com
Vitamin A is mandatory for the skin; it plays a significant role in cell restoration and growth of the new cells. Food rich in vitamin A are carrots, egg yolks, milk, and dark leafy green vegetables.
14. Eat organic food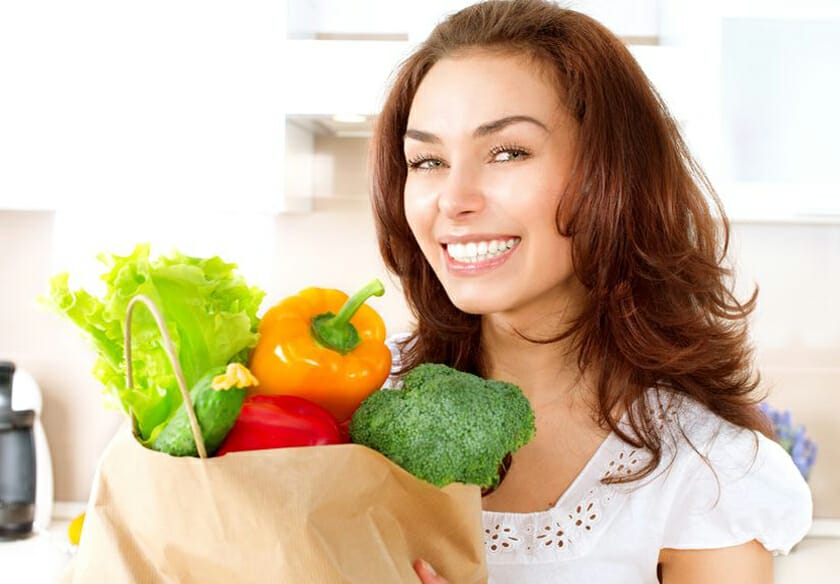 Image credit: 123rf.com
Eat as much organic food as possible; this way, you can avoid harmful chemicals that can damage your body and organism. If possible, make your food, and buy food from local farmers.  Avoid heavily processed food; it is usually high in fats and salt.
15. Eat food rich in Vitamin C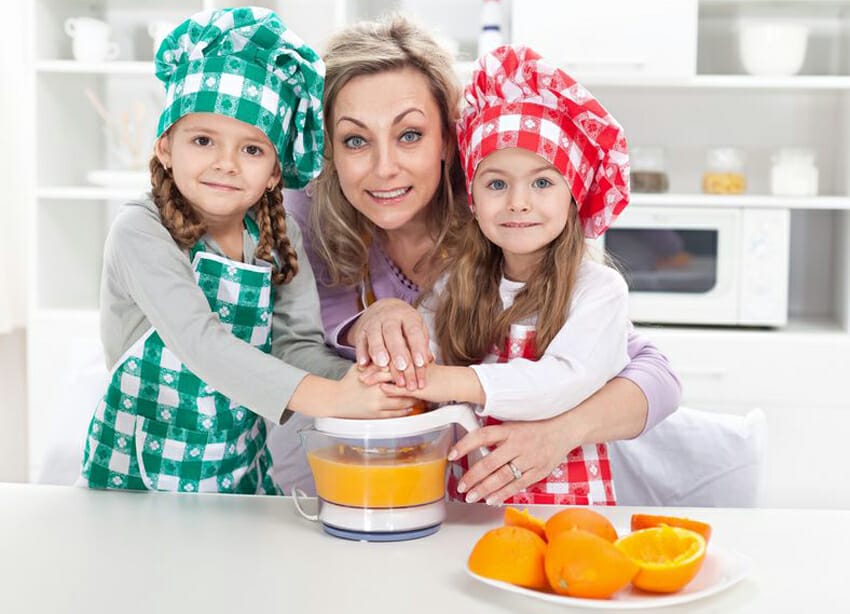 Image credit: 123rf.com
Food rich in vitamin C is responsible for wrinkle reduction. An orange a day can significantly change your metabolism.
16. Eat fruits rich in vitamin E
Image credit: depositphotos.com
Vitamin E is the most important vitamin for the skin. Being a powerful antioxidant, this vitamin will help ward off the signs of aging.
17. Drink green tea
Image credit: depositphotos.com
Green tea is very rich in antioxidants and due to this, it can help fight harmful free radical and cleanse your body, as well as your skin.
18. Exercise
Image credit: 123rf.com
Healthy nutrition and regular exercise are important for skin health.
19. Do yoga!
Image credit: 123rf.com
If you are not a gym fan, try yoga. Apart from being a excellent exercising method, it will also help you fight with stress more efficiently. Studies have shown that yoga can help reduce wrinkles and help you sleep better.
20. Stretch!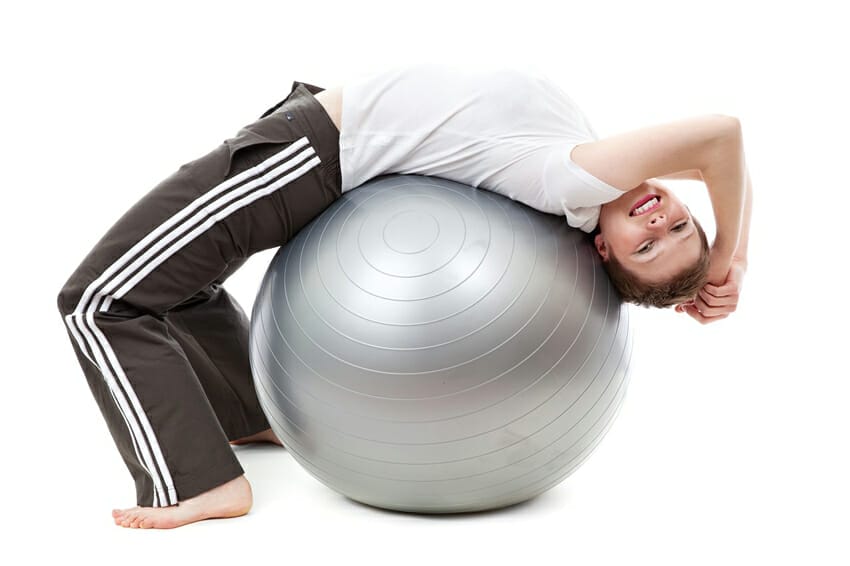 Image credit: 123rf.com
Try to keep your flexibility by stretching even if you exercise regularly. It will help your metabolism.
21. Meditate
Image credit: 123rf.com
Meditation is the best way of relaxation and reflection. It gives you your own 5 minutes during busy working days. Only 15 minutes can make a significant positive change in your life.
22. Be optimistic
Image credit: 123rf.com
Studies have shown that those who have a positive outlook on life live healthier and longer. Their lives are more productive, proactive, interesting, and creative. Keep in mind that you are the only one that can help your skin maintain a healthy and youthful look.
Reference:
Bairstow, H., (2012). Wrinkle Protection.
Barrow, J.F., (2005). Sun Protection for Life: Your Guide to a Lifetime of Beautiful and Healthy Skin. New Harbinger Publications.
Farage, M.A., Miller, K.W. & Maibach, H.I. (2010). Textbook of Aging Skin.
Springer. Fynn, J., (2012). Vitamins and Supplements: Everything You Need to Know to Manage Your Own Health.
Gilchrest, B.A. & Krutman, J. (2010). Skin Aging.
Springer. Tannis, A., (2009). Feed Your Skin, Starve Your Wrinkles: Eat Your Way to Firmer, More Beautiful Skin with the 100 best Anti-Aging Foods. Fair Winds Press.

Image credit: 123rf.com

Last article update: 6/18/2019